ENTERTAINER with HSBC Android Registration Step by Step Guide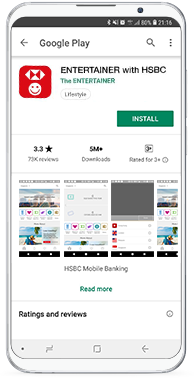 Step 1
Download and open "ENTERTAINER with HSBC" from the Play Store.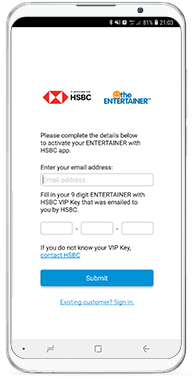 Step 2
Enter your email address and unique VIP Key from HSBC. Please ensure that the email entered is correct as it cannot be changed once tagged to your VIP Key.
Step 3
Enter a few fields to complete your registration. Read and tick to acknowledge your consent to the required terms and policies, and "REGISTER".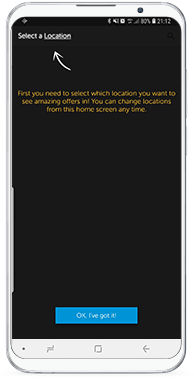 Step 4
Change your location any time to view our overseas 1-for-1 offers while travelling.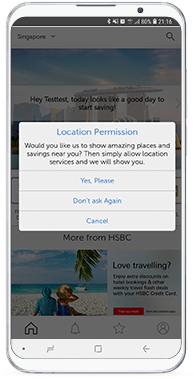 Allow location tracking on your phone's Settings to find offers near you.
Always ensure to bring your HSBC Credit Card along and you will not miss out on any offers both locally and overseas.